About Branch
Branch Loan is a leading loan platform where you can get an instant online loan in Nigeria. It uses data science to increase access to financial services for millions of Nigerians. The platform offers instant loans that help people achieve their business and personal needs. The company operates in Nigeria, Kenya, Mexico, India, and Tanzania.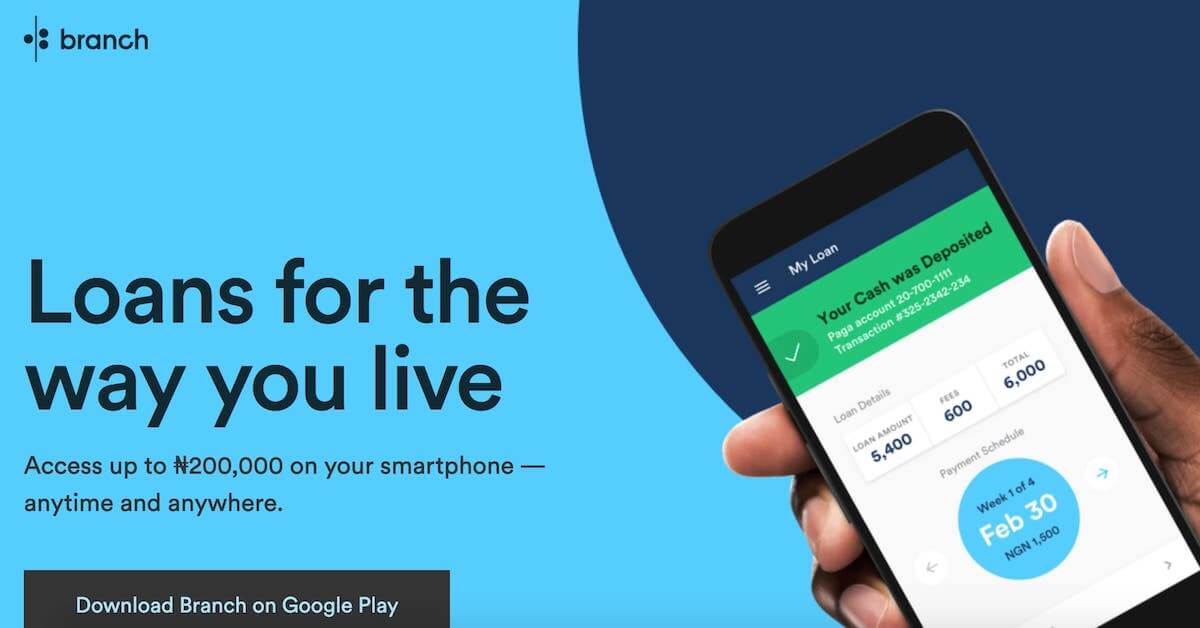 ---
Branch Loan App
The Branch loan app first launched in 2015 and became available for Nigerians in 2017. Over the last couple of years, the app has seen incredible growth with over 1.2 million users and over one million loans disbursed, worth over N9 billion in Nigeria alone. This incredible growth rate is a testimony to its service demand and usefulness.
The app is available for download via the Google Play Store if you're an Android user. The firm started operations in the country's financial-technology industry in 2017 and has garnered over 10 million app installs with 4.3 star ratings on the Google Play App Store.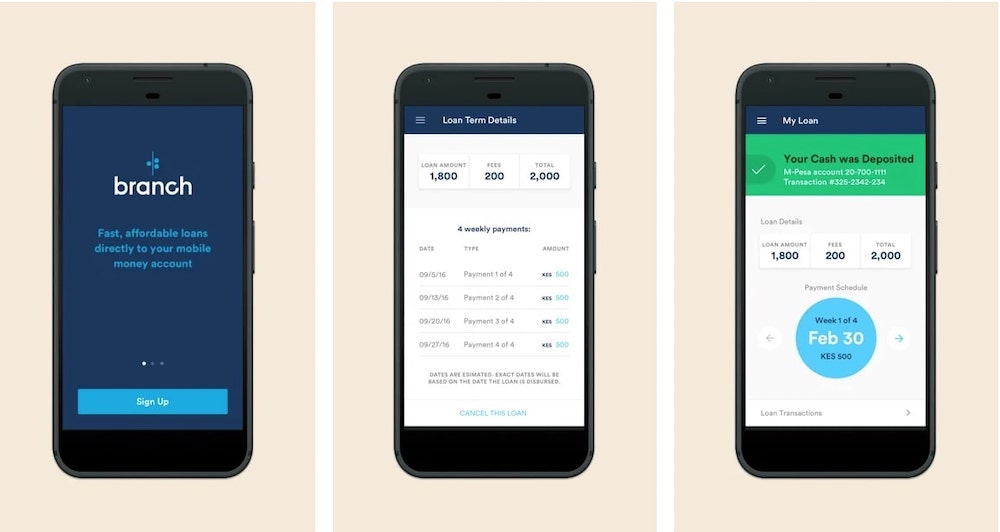 ---
Some Branch Loan FAQs
How Do I Get A Loan From Branch?
Borrowing money from Branch is very easy and can be done within 20 minutes, or even less! You can follow the steps below to get access to a loan.
Download the Branch Loan app from Google Play Store (there's no Branch Loan app for iOS users at the time this post was published)
Create an account and fill out a simple form. Ensure that you provide your accurate details to avoid unnecessary delays in receiving your loan
Find out the amount of money you're eligible to receive a loan and apply
Receive the money in your bank account in not more than 24 hours
What Happens If You Don't Pay Branch Loan?
If you don't repay your Branch loan when it's due, they will penalize you, and the interests on your loan will continue to pile up.
---
What is the Interest Rate of Branch Loan?
Branch Loan is designed to fit individual needs and help its users grow. Their loans range from between ₦1,000 to ₦200,000 with a repayment period of 4 to 40 weeks.
As you build credit with Branch, you unlock larger loan amounts, and all loans are approved, disbursed, and repaid directly from the app.  In addition, Branch does not charge late fees or rollover fees which makes them a favorite. They also boast of swift and responsive customer support that is available 24/7 via the app.
How Legit is Branch Loan?
From our experience with Branch Loan, I can say that they do what they say. No hidden charges. You just need to ensure that you make your loan repayment once it's due to avoid having issues with the credit bureau.
How to Repay Branch Loan
Open up your Branch Loan app
Select 'My Loan'
Click on 'Tap to pay
Put in the amount of money you intend to pay back
Select your preferred method of payment – bank or debit card
Click 'continue'
They will approve your loan repayment within 24 hours. If you encounter any issues in the course of repaying your loan, contact the Branch Loan customer service on nigeria@branch.co or support@branch.co for assistance.
---
Conclusion
At the moment, the Branch loan app is one of the top most common finance apps in Africa with better mass adoption compared with other lenders like Migo loan. The app takes care of loan needs with ease, allowing you to focus on growing your business and achieving your personal goals. In the process, it has reached more people, pulling them out of financial exclusion.
We have curated posts on some other lending platforms such as Renmoney Nigeria, Sokoloan, Palmcredit, C24 loan, Fairmoney, Quickteller, and so on.